Reseller Streaming Radio
Learn how it works
Start Streaming Now
Resellers Streaming Audio
Think being able to offer your customers all our technology but with your own brand and under your control. It's possible with our plans for resellers streaming. And with all the functions and features of our standard plans. Join a growing business booming and defendant. With security and exclusive warranty Yaservers.
* Create your own business shoutcast streaming Radio. * Design your own plans and rates for your customers. * Take advantage of our technology and your own brand. * Forget about technical issues with our support
¡Signing up for yearly Resellers Streaming Radio
you receive your main domain name
registered/transfered for FREE!
Keep the yearly payment period in your service
account and we will keep renewed your domain for
free EVERY YEAR!! (Only .com, .net, .org domains)
Details
Streaming 1

$50.00

Streaming 2

$89.88

Streaming 3

$118.26

Streaming 4

$189.21
Control Panel Resellers Radio "WHMSonic"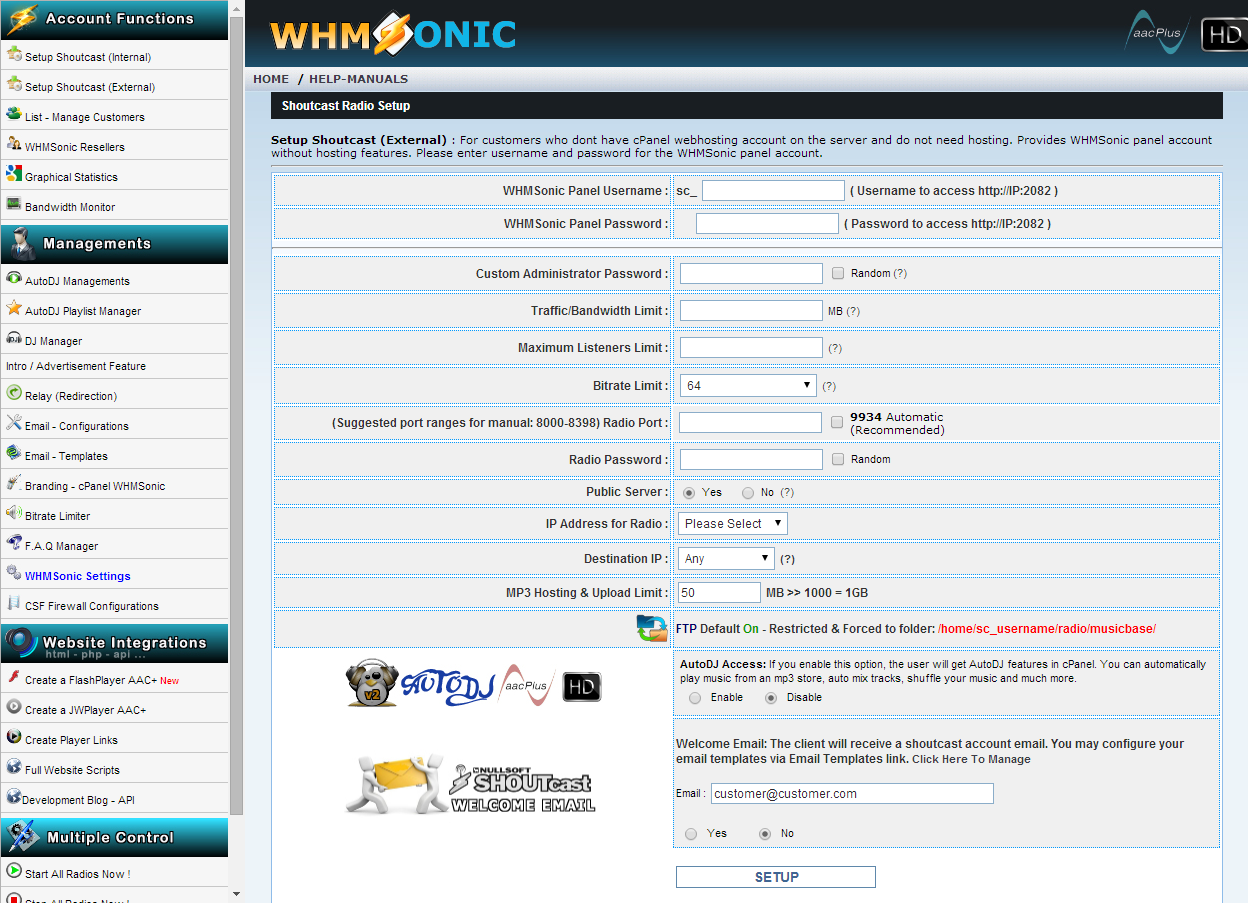 What we offer?
You will have all the advantages and all the control panel to create accounts Radio to your tastes and customized plans for clients. All this accompanied by a consultation that we offer to give you all the tools you could need to have ready products for its customers. We also offer the service account migration from your old server to our servers WHMSonic safely without loss of files or configuration. We can set you free IP assigned to work under their control. Example: https://yourdomainname.com:9999. The Streaming service for resellers this mark or logos without affecting their business model.
Your Business
Internet
Yaservers
Your Customers